To Educate, Share, Develop, Advocate & Promote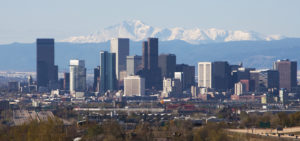 SIGFA's 2020 Annual Meeting …
September 21-22         Grand Hyatt Denver
SIGFA is the leading organization for self-insured guaranty funds in the nation, focusing on education, networking, standards development and best practices designed for the improvement of the individual state workers' compensation programs and self-insurance.
During the Annual Meeting SIGFA is able to provide information and resources that improves the effectiveness of self-insurance guaranty funds and facilitates communication and cooperation among all stakeholders. SIGFA conducts periodic surveys that provide valuable information to those individuals charged with the administration of the guaranty funds and those responsible for their regulation.
Recognizing the benefit of creating strategic partnerships within the workers'  compensation systems, SIGFA has partnered with SAWCA, The Southern Association of Workers' Compensation Administrators and with IAIABC, the International Association of Industrial Accident Boards and Commissions.  These partnerships have allowed SIGFA to expand its scope and provide additional opportunities to its members. 
SIGFA has also developed partnerships within the professional industry, identifying and recognizing certain companies that provide valuable services to the Guaranty Fund community.  These corporate sponsors share SIGFA's goals to improve the workers' compensation environment for the betterment of all stakeholders.  View our Premier & Preferred Providers on our "Sponsors" page at your convenience.