2018 Annual Meeting – SIGFA – Colonial Williamsburg!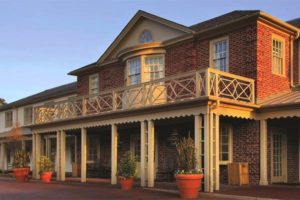 Each year SIGFA offers two events to its members in addition to the various resources that it provides throughout the year.
The 2018 Annual Meeting of the Self-Insurance Guaranty Funds of America will be held October 1-2, 2018 at the Williamsburg Lodge in Colonial Williamsburg, Virginia.  We are excited about the opportunity to reach out to state guaranty funds, share information & ideas, and develop a network of industry professionals dedicated to increasing the efficiency of their fund's operation & minimizing the impact of insolvent self- insured employers.
Our program includes educational sessions coupled with social events offering you opportunities to learn, share, and develop contacts across the industry…across the nation.  The pre-convention brochure will be available for your review in coming weeks.  We hope you will join us this fall in Colonial Williamsburg for the only conference exclusively designed for self-insured guaranty funds.

The 2018 agenda and room reservation information will soon be available on this website.  Reserve the dates now!
National Workers' Compensation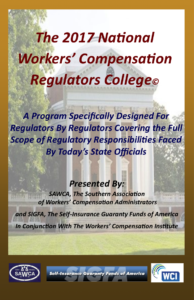 Regulators College
SIGFA is also pleased to partner with the Southern Association of Workers' Compensation Administrators to host the National Workers' Compensation Regulators College held each August in conjunction with the WCI Convention in Orlando, Florida.  This college is a program specifically designed for regulators by regulators covering the full scope of regulatory responsibilities faced by today's state officials. The curriculum is update annually to ensure discussion of the most pressing issues. The 2017 College brochure along with the registration form is available for your review and use below.

2017 National Workers' Compensation Regulators College Brochure
2017 National Regulators WC College Registration Form